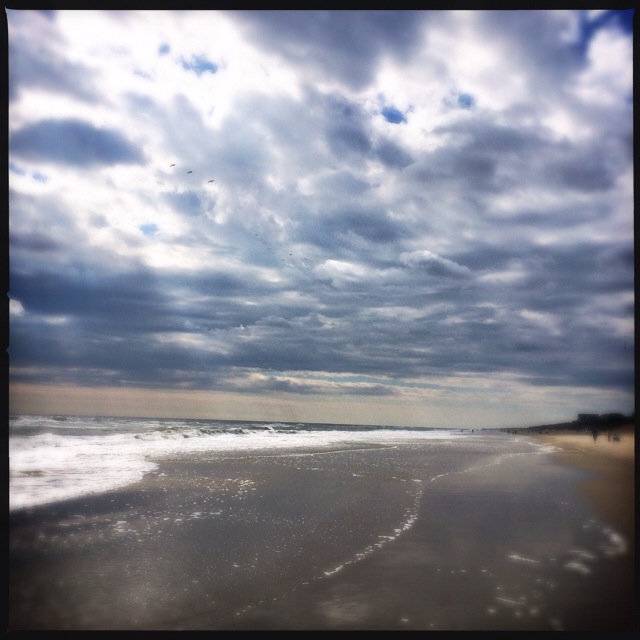 There is something about the beach that makes you want to write bad poetry about waves being metaphors for life, have a clam bake, and drink copious amounts of wine or coffee while plucking up seashells. The sound of water and gulls, the smell of sweet salty air, the waves crashing and rolling up to engulf your feet and the sand squishing between your toes.
I'm not a sun-worshiper. Being fair and freckled doesn't make for good sunning. But hitting the beach at the tail-end of the season, is perfect. Less crowds, cooler weather, lots of long walks on the beach with Mr. PC, seashell hunting, and tumblers of wine sipped sitting in the sand, watching the water.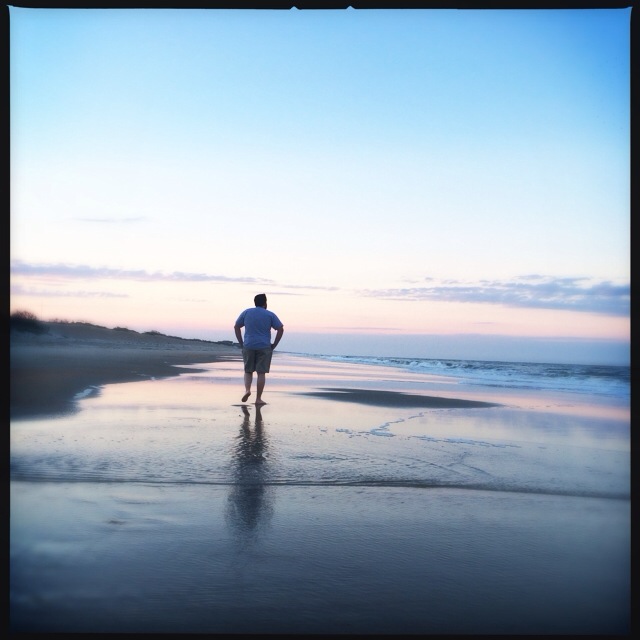 Mr. PC signed us up for his family vacation to Corolla, North Carolina on Duck Island. In past years, when his aunt and uncle rent a beach house for a week, we have been unable to attend. This year, knowing my business is picking up and that he has some big projects that will prevent us from traveling, we made the trek to the east coast.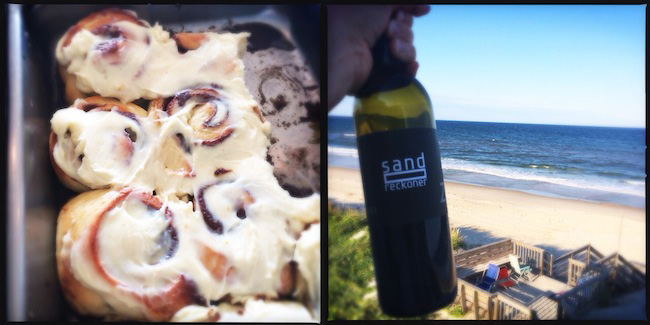 I baked a bit on this trip, stowing away a baking pan, scale, measuring spoons and microplane in my luggage. Cinnamon rolls, a German chocolate cake, and pineapple mojitos. It's actually a lot of fun to go into a kitchen and not know what is in there, and then figure out how to make what you need without the typical tools. Some of the best restaurants or coffee shops I've worked at have been those that don't have large budgets and where we have to get creative when it comes to tools or baking vessels. It pushes you to be inventive.
Everyone contributed a little. Paella was whipped up one night, someone brought BBQ from a restaurant in Memphis, others picked up pizzas and champagne. As each bottle of alcohol was emptied, they were placed up on window ledge in the living room, over the sliding doors – a remembrance to the good times had by all while partaking.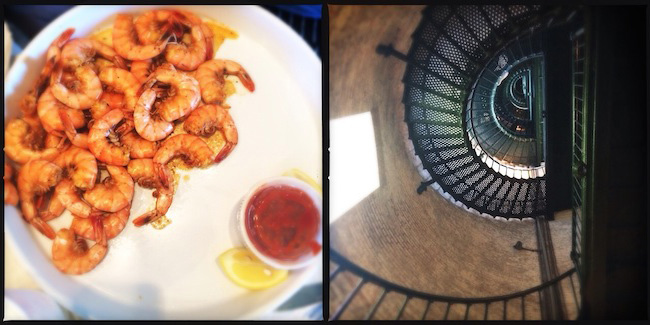 Mostly, this trip let me recharge a little. I read magazines and cookbooks. Daydreamed new pastry and cooking class ideas. Walked on the beach with my hubby. Drank (we brought Sand-Reckoner, Pillsbury, Dos Cabezas, and Arizona Distilling Co. with us, so everyone could try some Arizona goodies. Well, and some Pistol Whipped Pastry of course!) and ate a massive meal of clam chowder, shrimp, and crab cakes. Slept. Climbed to the top of an old lighthouse. Realized after said climb what poor shape we are in. It was just the break we needed before coming home and diving into work.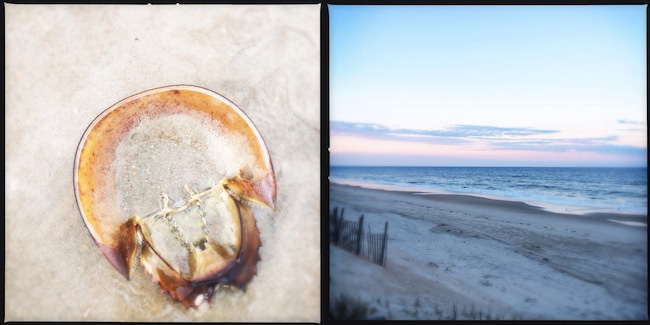 On this trip I met Mr. PC's extended family. His cousins and their families were unable to make it to our wedding. Completely understandable, since everyone has busy lives and with a country between us, it can be challenging for all of us to get together. I was happy to finally meet everyone and have the opportunity to get to know his aunt, uncle and cousins better.
At the end of our journey, we ate the best soft pretzel and mustard (Lusty Monk) we've ever had at a brewery called Weeping Radish on the road back to Norfolk, Virgina. Unbeknownst to me, Mr. PC stashed a portion cup of the mustard into our carry on, which I found when unpacking later that night.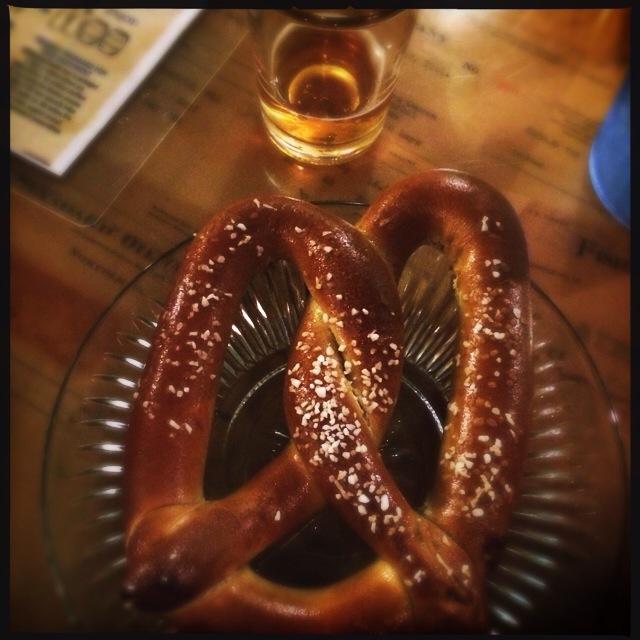 Now we are home and the weather is becoming beautiful again here in Phoenix. Our suitcases are still laying on the floor half unpacked. My seashell collection is stilled wrapped in Mr. PC's tshirts and stuffed inside the alcohol travel tubes. Mr. PC is busy with work, and I am knee-deep in lots of Pistol Whipped Pastry plans. The beach was fun, but back to the grind of work and life. It helps that I also have a case of Lusty Monk mustard coming our way. And I am still finding sand everywhere, even in the pockets of my favorite hoodie.