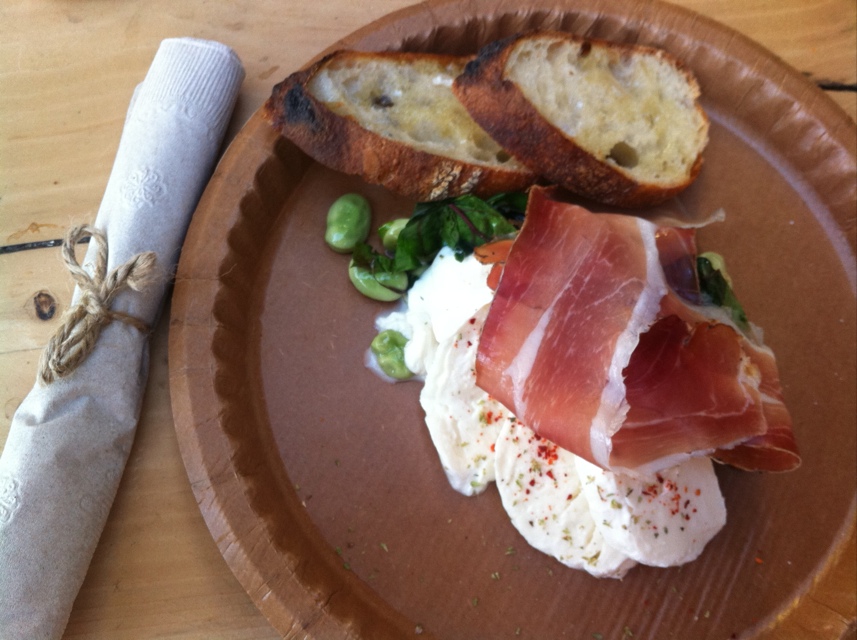 My new favorite salad: housemade mozzarella, warm fava beans, sautéd spinach, speck, warm toasted bread with olive oil. I'm in love. Can you crave something you just ate? I'm already jonesing for a fix.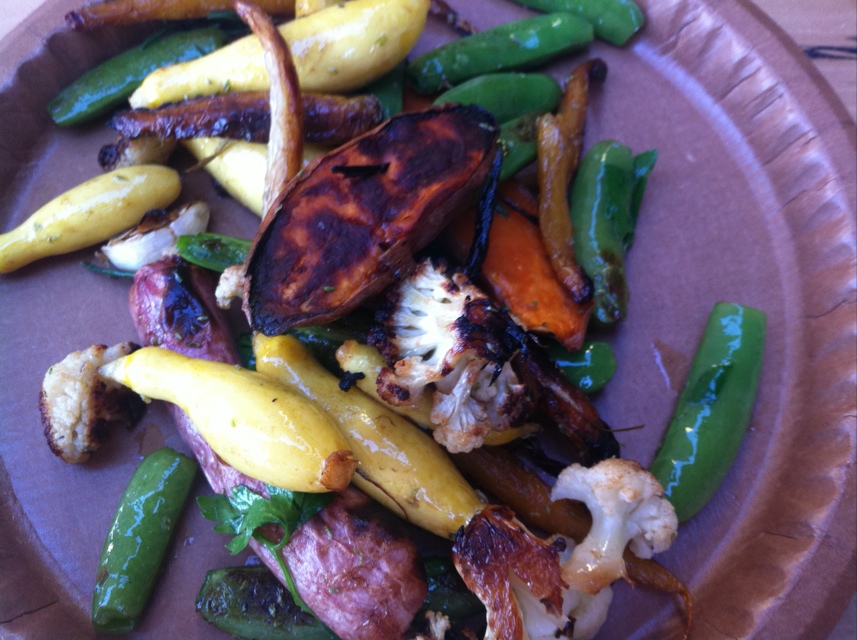 Veg roasted in the wood oven. Sweet potato, peas, squash, carrots, garlic, cauliflower. Delicious, love the smoky flavor and a little char from the wood oven, but needed a dash more salt for my taste.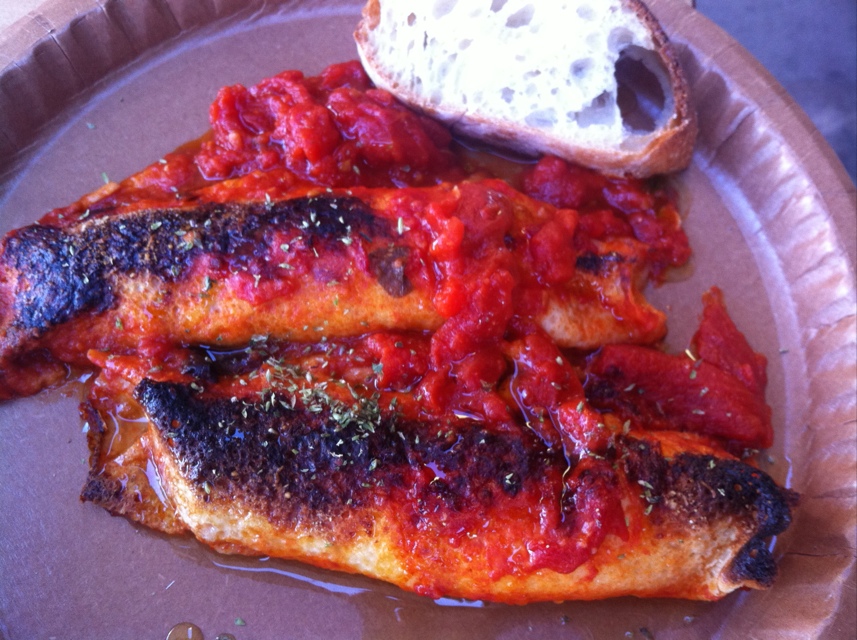 Crepes with oven roasted tomatoes and ricotta. This dish didn't do anything for me. It was a good dish and came out burn-my-mouth hot, I just was underwhelmed after the amazing fava bean salad.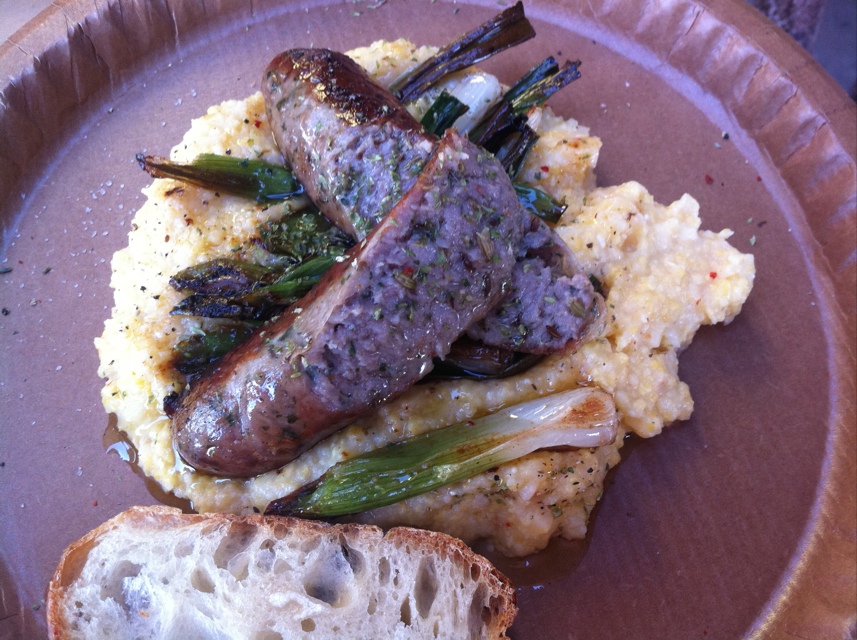 My second favorite dish of the evening. Schreiner's sausage on top of wood oven charred green onions and a large dollop of creamy polenta.
Stay away from the crepes and you'll score.