Cibo reminds me of a small east coast restaurant tucked into the neighborhood. The huge outdoor space with fountains and grape lights strung through the trees, is chatchke done right (I know, I didn't think there was such a thing, but it works). The only thing that bugged me was our flimsy patio table. If the food falls in my lap, I can still eat it…off the floor is frowned upon.
A light red to drink. I honestly don't know a whole lot about Italian wines, but this was prefect for an alfresco meal in May.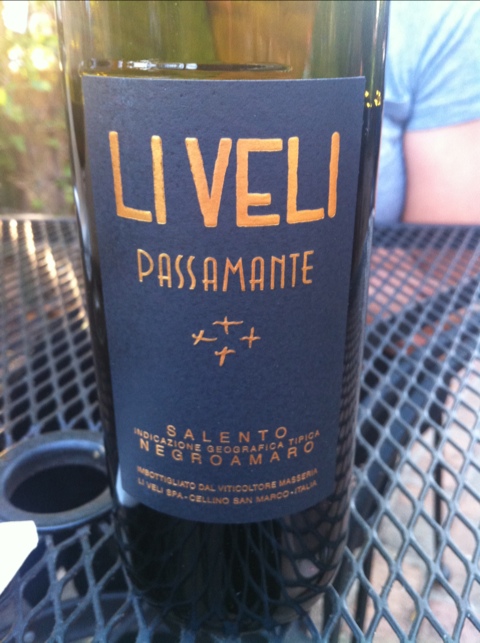 Burrata and bresaola were flawless. I hate burrata when it's too tough (aka overworked) or too watery inside. Not the case with this burrata. Creamy with a drizzle of balsamic. Bresaola is one of the most beautiful cures meats. Sliced thinly over a bed of arugula with shavings of aged parm, extra virgin olive oil and lemon slices. The bresaola reminds me of the leather of an expensive handbag, marbled and mahogany colored. Edible handbags, my new venture?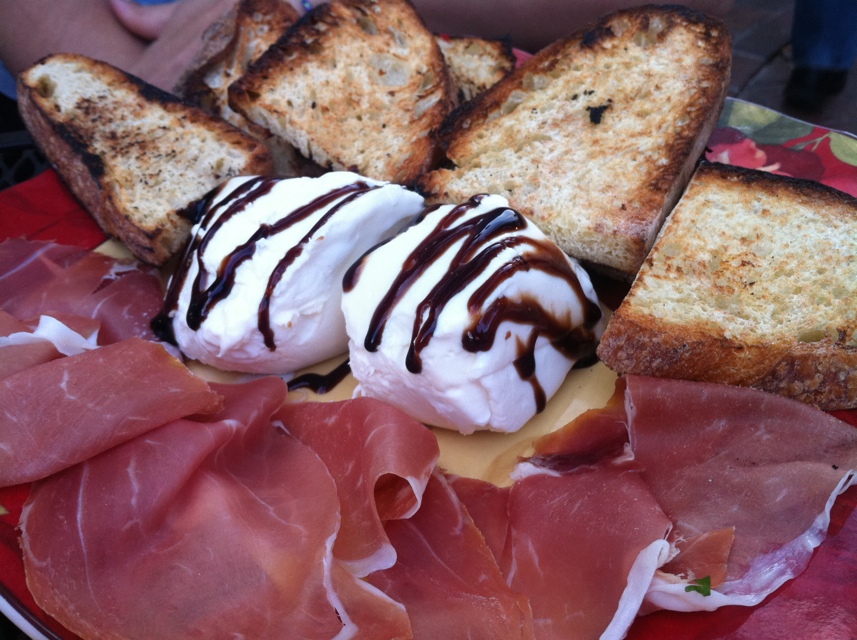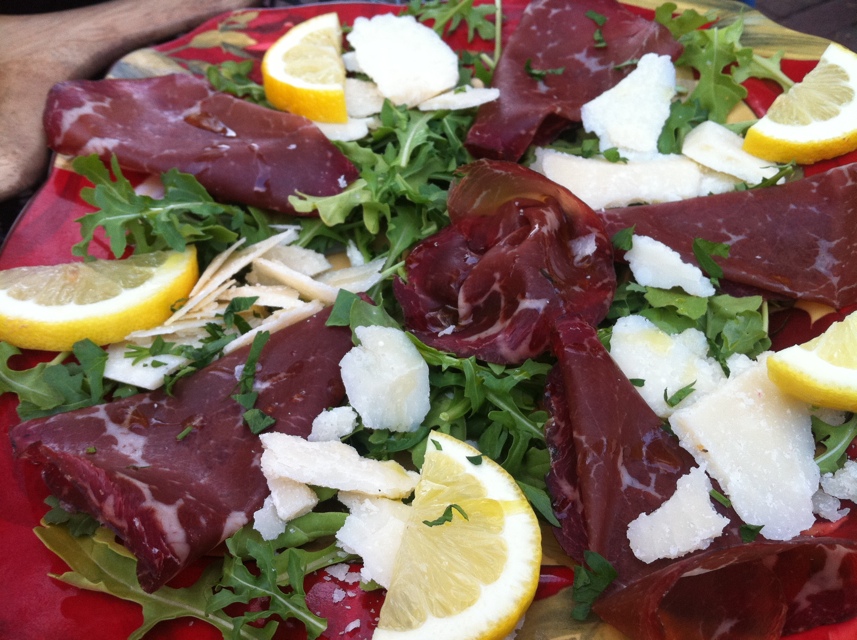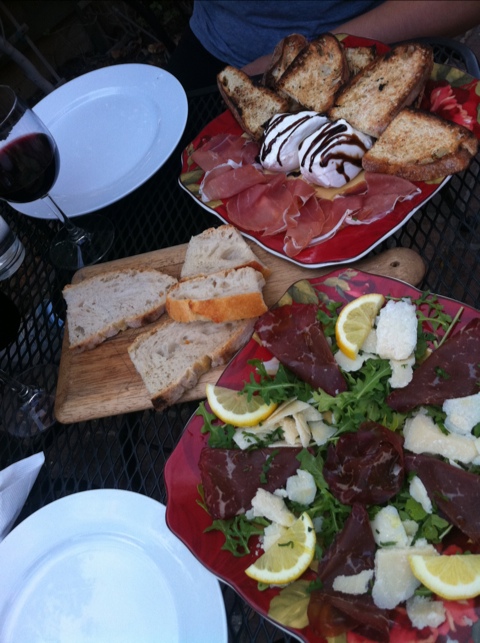 Pasta specials: gnocchi, fettuccine, or orecchiette. All in butter sauce. We got the fettuccine and orecchiette. The pasta was a little tough, and I was bummed that they were essentially the same sauce on all three pastas. Simply seasoned with cracked black pepper, they were good, but the texture prevented me from eating more.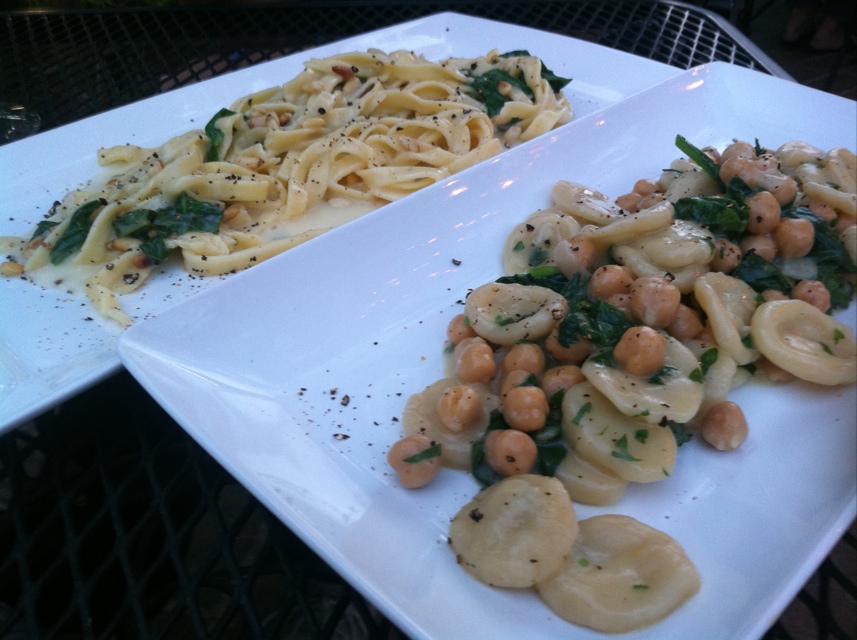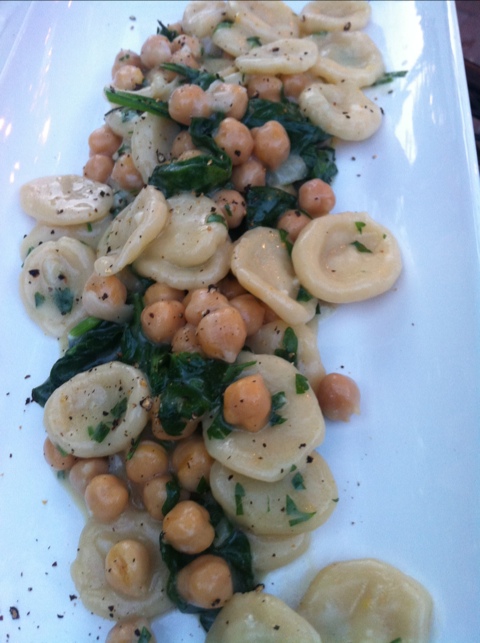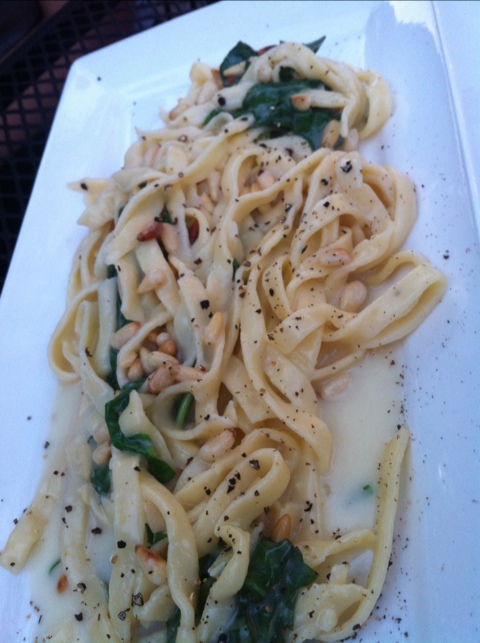 Totally off the food topic, the couple sitting at the table behind me were on a first date. Yes, eavesdropping is wrong, but after being on so many horrid first dates recently, it was nice to see two people enjoying a first date. As I later found out, Cibo was voted best place for a first date in 2009. Just a little hint for any people heading out on first dates, apparently, Cibo is the lucky first date spot.
I think their pizza is stellar. Great crust. Nicely charred on the bottom. We tried La Noce, tomato sauce, mozzarella, ricotta, arugula, and walnuts. I was so full, I only managed to eat one slice.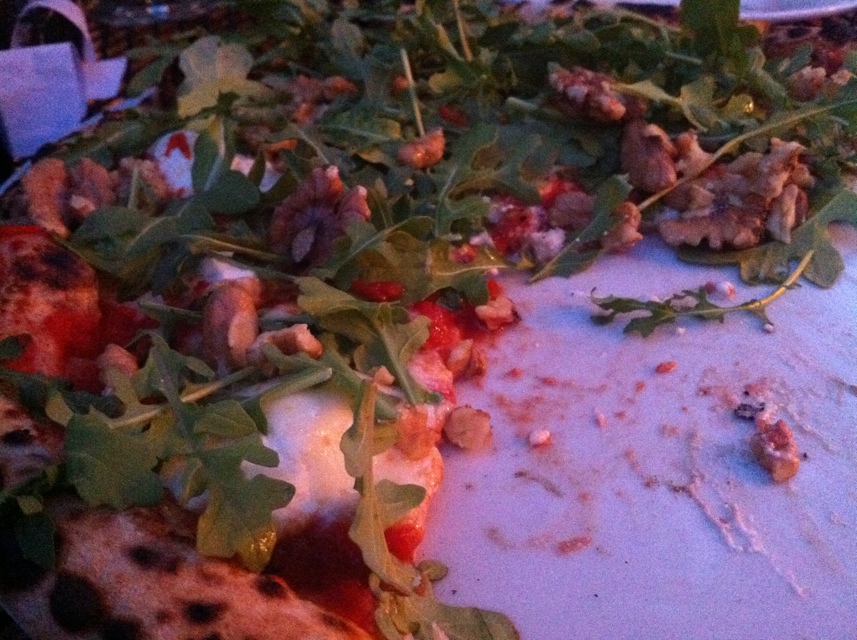 Lastly, a crepe. A little weird with the whole Italian food vibe, but they had me hooked at Nutella. Sliced banana and nutella crepe topped with vanilla ice cream.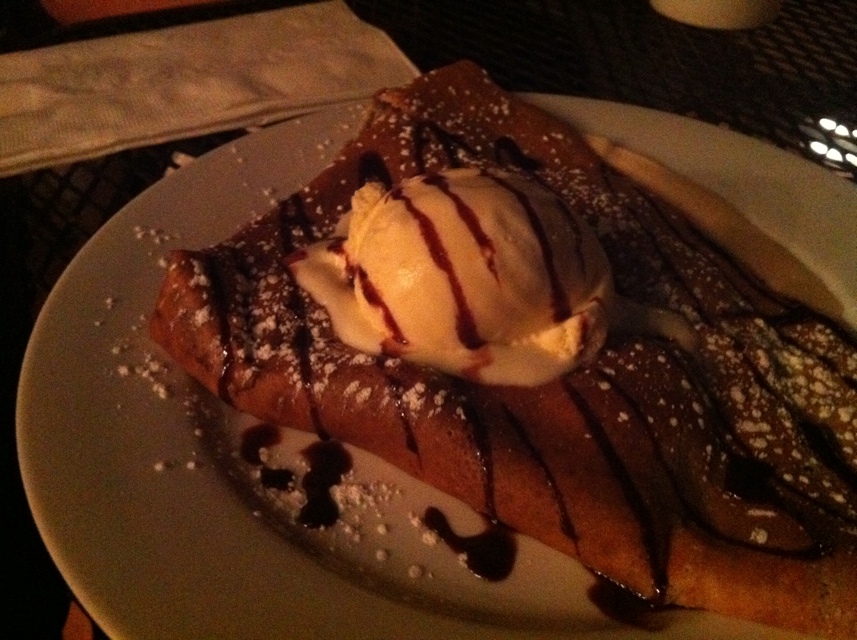 I waddled to my car and managed to drive home before a full food coma set in. Sum it up: Order burrata and bresaola and you'll definitely be winning. Skip the pasta. Pizza is fab. Dessert is all crepes, all the time.
Cibo
603 North 5th Avenue
Phoenix, AZ 85003
Cibophoenix.com