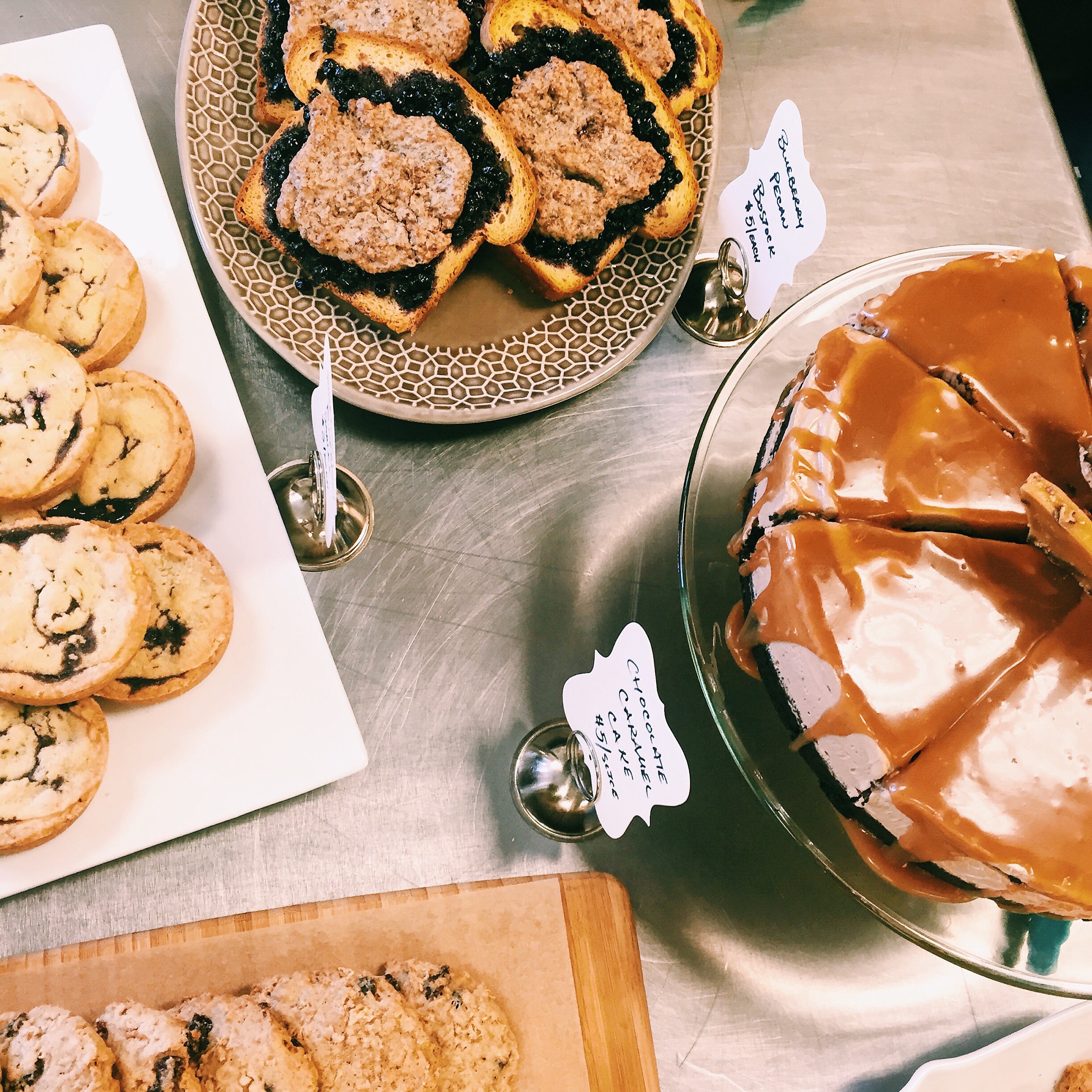 Happy Friday, darlings! Brown Butter Bits is my weekly roundup of things I'm loving this week,  things happening this week, things I'm interested this week…well you get the point. Why "Brown Butter Bits"? They are the best parts of browning butter. 
-I have been rewatching Madame Secretary on Netflix while unpacking boxes. It makes unpacking the final boxes a little less boring. Anyone else ready for new episodes of your favorite shows?
-Mr. PC and I have been talking about a Pistol Whipped Pastry pop-up. We would like to do it in the North Valley. Any ideas where? Or if you have an awesome space and think our brands would work well together, let me know at rachel at pistolwhippedpastry dot com
-We are smoothie obsessed in this house, and no smoothie would be complete without the perfect straw, Hummingbird Straws. This isn't sponsored, I just love these straws.
-Our backyard is basically a dirt lot right now, but we are getting our seeds started in anticipation of Mr. PC putting together our raised garden beds. I am obsessively trying to do research so that these seed starts take, and grow to provide our family with some veg. Let me know if you have any good resources or tips.
-I'm contemplating getting an Instant Pot. I love that you can make yogurt in it (yes, I know I can do this in the oven, I've done it before and wrote about it here), use the pressure cooking function for dried beans, and love that you can sauté onions and brown the meat directly in the pot. Do you have one? Love it? Hate it? Let me know.
-If you watch my Instagram stories, you know I'm obsessed with GoodBeing box. It's a monthly box of curated beauty samples that are all natural and many of them are organic. Well, I loved the sample of Ursa Major Fortifying Face Balm that came in one of the recent boxes, and I just went on their website to purchase some. I wish they were available in Sephora or Ulta. However, they are offering free shipping on their website, plus GoodBeing gave me a discount code for 15% off (go to their website and sign up for their newsletter to get 15% off too), and I love that they are a small brand. (BTW, not sponsored, just love these brands)
Have a great weekend! See you back here on Monday when I'll be posting up our favorite weekend waffle recipe.