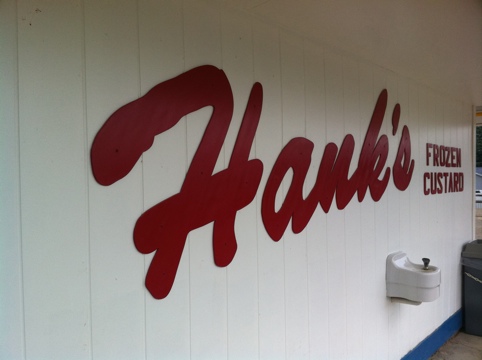 My hometown of Erie, PA is not a culinary mecca. The glass gems in our cheap tiara would be the concord grapes (grown for Welch's) that perfume the air in the fall, Smith's hotdogs (costs more to ship them to my house in Arizona than for the hotdogs themselves), sponge candy, and pepperoni balls (we used to pimp them for school fundraisers in grade school and often ended up eating most of them). Perhaps not valuable to anyone but me, nonetheless I keep that cheap, old tiara next to the real diamond earrings I got for my 18th birthday.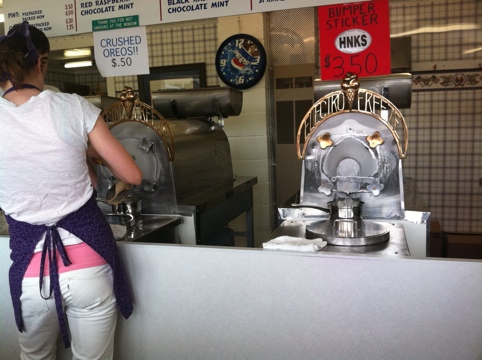 But just a bit south, and on the route to the Pittsburgh airport, is Hank's Frozen Custard, a true hidden diamond in the Pennsylvania countryside. Old school frozen custard, rich and creamy. Hand packed onto the ice cream cone. The good stuff people used to eat before the proliferation of fat-free frozen yogurt.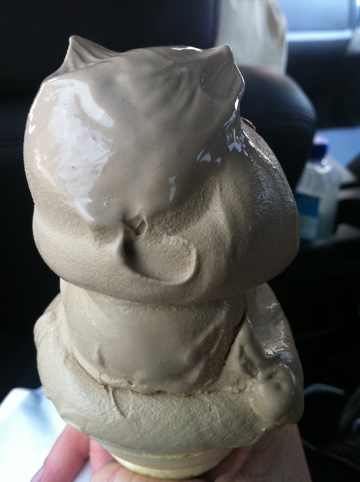 I can't write anymore. I'm busy licking.