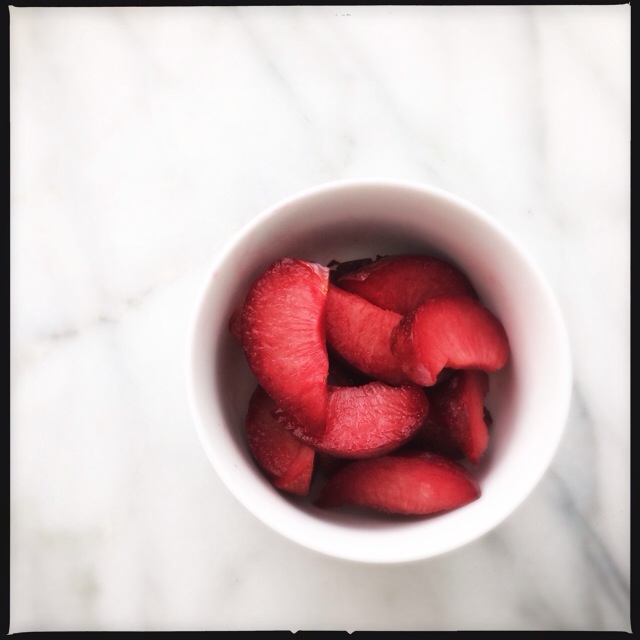 Summers in Arizona for restaurants and bakeries or any hospitality business here is slow. Super slow. I assumed this would give me time to relax, daydream, and plan for the upcoming season. Yeah, not so much. I have been consistently busy planning and plotting with the odd job here and there, that I feel like I haven't been able to spend much time playing with all my new ideas.
Mondays are my creative days. Well, I do office work too, but I give myself space to write recipes, test recipes, and flip through my cookbooks and mags that are piling up on my desk, and finally organize the bobs and bits around my messy office.
Daydream Mondays allow for endless cups of coffee, slices of leftover dark chocolate cake for lunch, and wine time arriving whenever the day demands and permits. Bowls of sweet plum slices for snack while catching up on emails or sorting through boxes of baking tools that will be used and abused this upcoming season. I don't have to be anywhere or have to meet any deadlines. The day takes shape however I need it to, plus it's alone time in my home office and kitchen to be by myself.
It's simple and not the break I had hoped for, but the business is growing and starting to find its shape, and I am so grateful for this progress.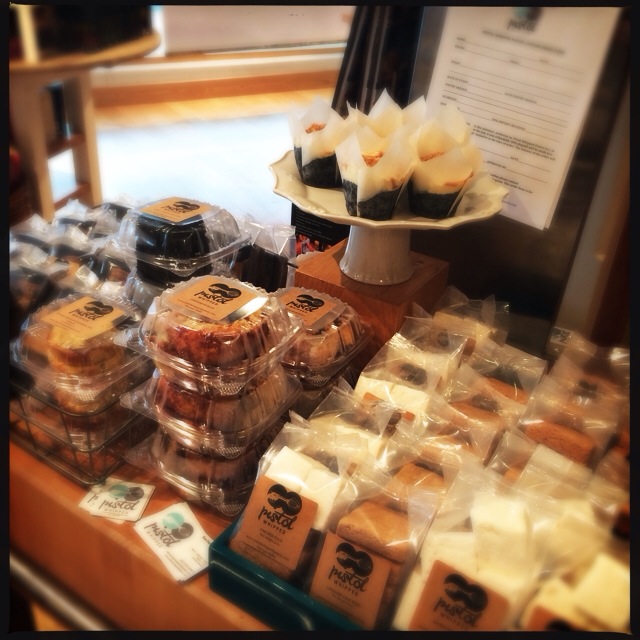 Thanks to everyone who came out on Saturday to Williams-Sonoma Biltmore for the Artisan Market. We love being able to do these events and spread the word about what we are doing at Pistol Whipped Pastry.
Happy Monday, friends!
Rachel Ellrich Miller is a pastry chef and food writer in Phoenix, where she bakes, eats, hangs out with her amazing husband, Mr. PC, and drinks copious amounts of Arizona wine. You can get more information about her pastry at http://www.pistolwhippedpastry.com, or her Sugar Rush column on Phoenix New Times Chow Bella blog.