The past few months have been busy. The past few weeks have been insane! My latest and greatest news is that Pistol Whipped Pastry, my pastry business, is up and running!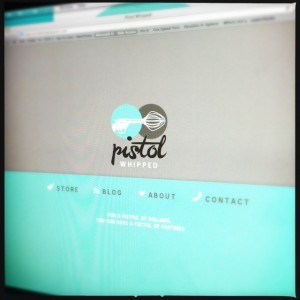 We are generating interest and picking up some great clients, plus placing PWP products on the shelves at some fabulous local stores. PWP is looking at getting into some of the farmers markets soon. I will keep you updated on where you can grab some tasty PWP treats, and we hope to see you there.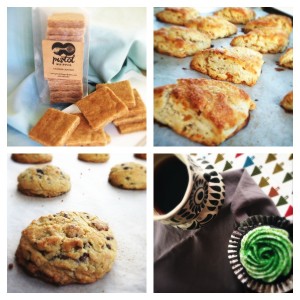 Mr. P.C. and I are in full wedding swing. That means eating better, which isn't hard to do with all the gorgeous veg and fruit coming up at the farmers markets. I sat by the open window this weekend, and ate a pound of strawberries. The ruby strawberries were intended for a tart (err, eating better means fruit on your tart, right?), but once I bit into one, I knew they wouldn't make it to my pastry.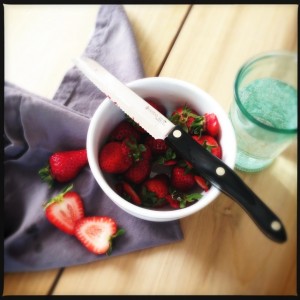 I have more strawberries coming this week, but this time, I will attempt to resist, so that PWP strawberry jam doesn't suffer.
Are you enjoying the strawberries coming in? How are you eating them?