[flickr id="6926822809″ thumbnail="large" overlay="true" size="medium" group="" align="none"]

I turned 30 this month. When I confessed my hesitance for this birthday, most of my friends rolled their eyes and told me how much better my 30's would be. "But I thought I'd have done more at this point in my life," I whined. They'd shake their heads and sip their drinks.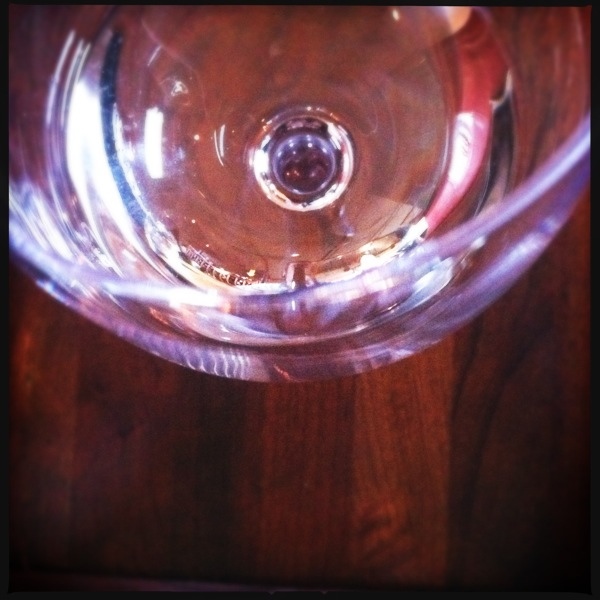 I couldn't ask for better friends, who have shown me love all month long, and helped me celebrate a big moment in my life. Dinners and drinks, laughs and putting all the big dreams I have for this year out to others, letting them help boost them up with positivity.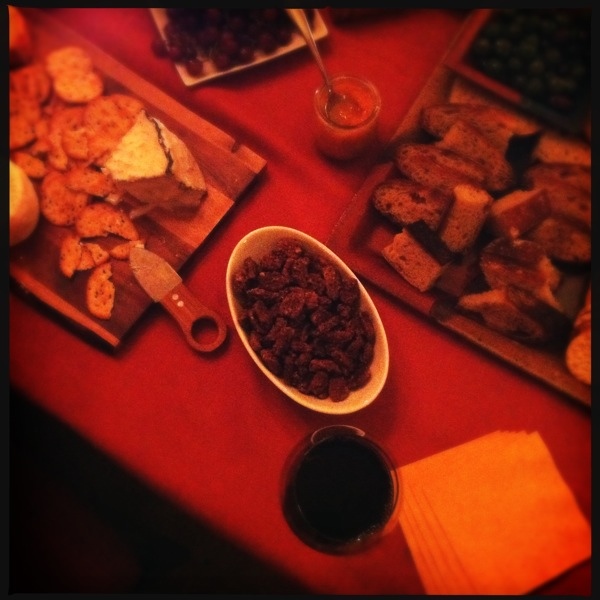 For my actual birthday dinner, I wanted to do all family dishes, that meant something to me. There was genuine love and multiple helpings. At the end of the day, comfort food, comforts all. My friends appreciated the love and the generational hands that passed the knowledge down.
It was simple entertaining: mason jars filled with candles, rustic rounds of sourdough kneaded by my hands, family recipe for saccarine pickles, a small pot of my clementine marmalade, overflowing bowls of cinnamon bourbon pecans, a multitude of cheese, the family sauce with bison meatballs, spicy salmon, roasted veg, our now 4th generation family cake called 'mush cake,' and cake plates overflowing with my cupcakes.
Wine filled glasses, cupcake wrappers and crumbs litter plates and napkins, while conversation filled the empty spaces. An obscene number of wine bottles start to line the counter.

[flickr id="6780705018″ thumbnail="large" overlay="true" size="medium" group="" align="none"]

This month, I've been working on a few new projects complete with new recipes, and in doing so, feeding myself some delicious food (think about the 3 rounds of sourdough now sitting on my counter, goodbye waistline!). One of the recipes I've been tweaking and falling in love with are these apple tarts. The crumble sprinkled on top is hearty, and after a day of pinches each time I passed the prep table, I was in need of another batch. Whoops!

[flickr id="6780704800″ thumbnail="large" overlay="true" size="medium" group="" align="none"]

The apples are Arkansas Blacks from the farmers market and they are perfect for these tarts. The texture reminds me a bit of a McIntosh, and the skin is a deep purple, that is almost black. Topped off with crumble and some creme fraiche swirled with maple syrup. A last taste of fall here in the desert as we slip into spring. I eat the test tarts warm from the oven, straight off the sheet pan.

[flickr id="6780704936″ thumbnail="large" overlay="true" size="medium" group="" align="none"]

All-in-all, a great birthday month. Happy Birthday to my fellow, Aquarians! I hope you enjoy these tarts as much as I do.

**Update: I just got the okay to release some good news, right before I was about to hit send on this post. I will be a Season 6 Blogger on Molly Mahar's fabulous site Stratejoy, with 6 other amazing women!
Please check us out soon, over on Stratejoy.
Apple Tarts with Crumble and Maple Creme Fraiche

Ingredients:

1 cup Whole Wheat Flour
1/2 cup Sugar, Light Brown
4 oz. Butter, Unsalted, Cold and Cut into Cubes
1/2 tsp Sea Salt, Fine
1/2 tsp. Fall Spice
1 Tbsp. Fresh Grated Ginger
1/4 cup Whole Flax Seeds

For the pie dough:
2 1/4 cups AP Flour
1/2 cup Whole Wheat Flour
1/4 cup Sugar, Granulated
1 tsp. Sea Salt, Fine
1 cup Butter, Unsalted, Cold and Cut into Cubes
3/4 cup - 1 cup Water, Ice Cold
1/2 each Zest of Citrus

For the assembly of Apple Tarts:

3-4 Apples (Your choice!)
3-4 oz Butter, Unsalted, Browned
Fall spice mixed with Sugar, Granulated

Creme Fraiche
Good Maple Syrup

Directions:

Place flour, sugar, butter, salt, fall spice and ginger into a food processor. Pulse till combined. Dump onto a silpat or parchment lined sheet pan. Mix in the whole flax seeds. Bake at 375 degrees, flipping with a spatula, every 5-6 minutes till golden brown (roughly around 15-20 minutes).

Place the AP and whole wheat flour, sugar, salt, citrus zest and butter into the food processor. Pulse till butter is incorporated and about pea-sized. Slowly add the water till the dough comes together. Don't over process, you don't want to build too much gluten. Place in a ziploc bag or plastic wrap and allow to rest/chill in the fridge for at least a few hours.

Cut the dough into 4 pieces. Roll each piece out and using a larger bowl or plate as a stencil, cut a circle out. If the dough gets too soft, place it in the fridge or freezer for a few minutes.
Place first dough round on a parchment lined sheet pan. Paint a little brown butter onto the round (not too much, you don't want it pooling). Sprinkle some of the fall spice-sugar mixture on the round.
Slice the apples. I like to cut in half and remove the core, then slice each half. I do thin slices so that they will bend as I arrange them in the tart.

I layer a few apples on the bottom, in the center of the dough round, then fold the edges of the dough around/up to create a shell.
To create my apple layers: I place down apples, a brushing of brown butter, and then sprinkle fall spice-sugar. After I have folded the edges of the dough up, I brush them with some brown butter and sprinkle with fall spice-sugar. I then try to almost create a flower with the apple halves, off-setting the overlapping halves. I still continue to do the layering with the apple slices, brown butter, and fall spice-sugar.

Continue assembling the rest of the tarts, and make sure to do the assembly on the parchment lined sheet pan, so that you don't have to move your tarts after they are assembled.
Bake at 350 degrees until the crust is golden brown.

To assemble:
Sprinkle warm apple tarts with crumble, and drizzle with maple swirled creme fraiche. Stuff yourself with apple goodness.