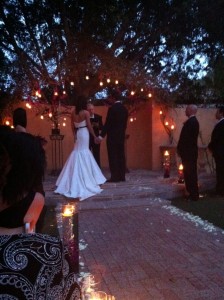 A couple weeks ago, my cousin was married at dusk, in a garden ceremony, speckled with candles and rosy-colored orchids. In the weeks leading up to the ceremony, she lamented to me that she couldn't wait till the wedding was over. Her strict diet was taking its toll and she was desperately hungry for a substantial meal, including dessert.
As I watched her glide down the aisle on her wedding day, looking quite lanky and lean, I determined that there was no way I would be able to go without dessert for months on end, even if it was for the noble cause of fitting into the perfect wedding dress.
Lately, I have a handful of friends who are on pretty serious diets. Some are doing it right, smaller portion sizes, exercising, cutting back to one glass of wine a night. While others hold a convoluted idea of what true nutrition is. Eating 600-700 calories a day, mostly of low-fat diet crap, is called borderline anorexia, not a diet inspired by a school nutrition class. (And, yes, I actually witnessed this with a friend!)
I hope the people who come to my table are ready to eat. If you want just a little taste, so you can zip your pants, I understand. If you are here to play martyr and be commended for your righteous act toward your waistline, jump off the cross, Mary, we need the firewood. You can wear your diet as a badge of honor, but know that the look in my eyes is one of pity because you are missing out on some amazing meals.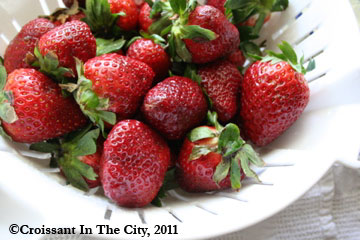 Recently, I was in Los Angeles and was able to spend some time at a farmers market in Silver Lake. A small market, with probably 30 stalls, half of which were packed with endless folding tables of fresh produces. Vibrant green swiss chard with rich red and golden yellow stalks. Piles of citrus fruit, with taster slices cut of ruby grapefruit, blood oranges so brilliantly rubicund, and such a vivacious orange, it was the shade of a Mario Batali clog. Turnips. Carrots. Root veg galore. A sea of garnet colored strawberries two tents long.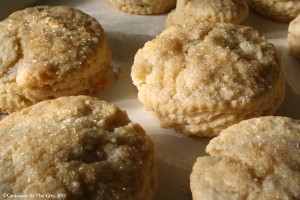 I bought three pints of strawberries for $5 and toted them home to Arizona. With such beautiful fruit, there is only one perfect dessert that came to mind. Strawberry Shortcake.
I'm not an expert. But I do know that if you consume less, you weigh less. So, I roll the biscuits a little thinner and cut them a little smaller. I don't add as much sugar to the berries (they're actually perfect on their own and don't need much sugar). Go easy on the whipped cream. Why deny yourself? Life's too short.